More than 60,000 companies worldwide use our software products, blueprints, and services.
Based on Insights from 3x stores with over $6.7 million in sales volume, we've constructed the Single Most Powerful E-Comm Booster Kit on
the Planet.
Ever since the "golden era" of eCommerce,
things have gotten exponentially more competitive.
Meaning store owners need to work harder than ever before to start generating stable, consistent revenue, and experienced store owners are struggling to keep up, or outpace their competition. 
We want to level the playing field.

So we've put together a series of tools and insights that will help you: 

Construct High ROI marketing strategies in a matter of seconds
Automatically build high-conversion email funnels that maximize revenue and prevent lost sales
Discover and Easily Copy the Strategies of the Top Performers in Your Space
Discover the Quallium Advantage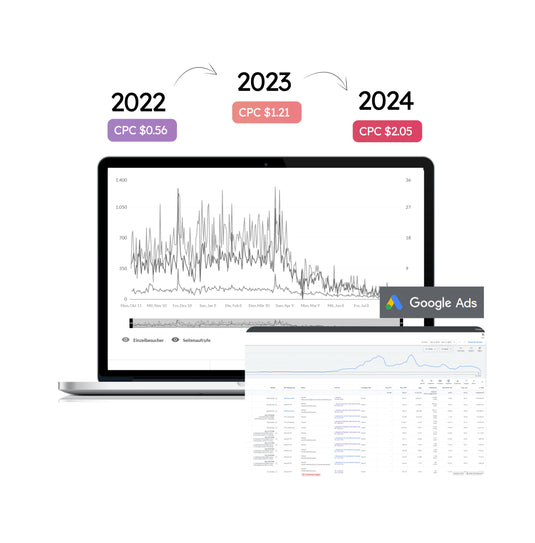 You're here because you're looking for an edge…
Your eCommerce business isn't growing nearly as fast as you hoped it would,
and definitely not as fast as you need it to grow…
You've been at it for a while now, chasing down new strategies and insights from the eComm "gurus" who promise 6-figure returns if you just apply this "single tip". 

But it never works out that way. 

Even though you're working as hard and as quickly as you can, you're always a step behind the market, and your numbers show it.

Tons of unmoved products, a handful of dollars in revenue each month, and a lot of capital invested that you're not recouping as fast as you thought you would.
Yes! I'm Ready to Get Ahead of The Market!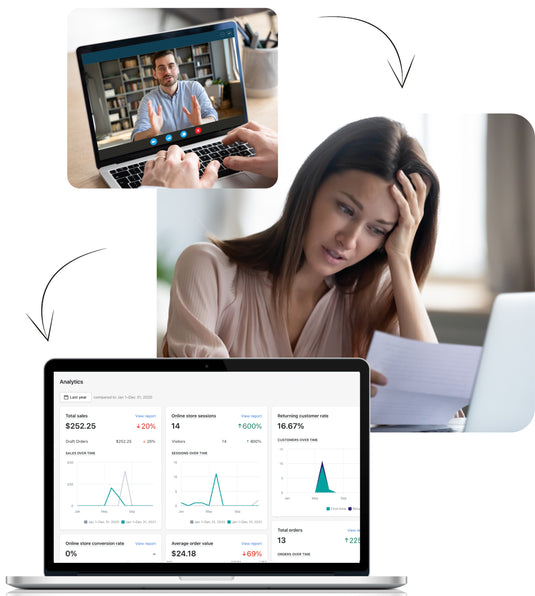 The Insights You Need to Become a Big Player in the e-Comm Space…
Dive Deep into the Strategies that
Industry Leaders are Using RIGHT NOW to Generate Massive Profits and Implement Them in Minutes with Our Suite of AI Tools.
We've put together the biggest game changer on the internet. 
Learn the most potent revenue-generating strategies used by the top 1% of eCommerce businesses, and construct entire funnels in just hours
Get Your Access Now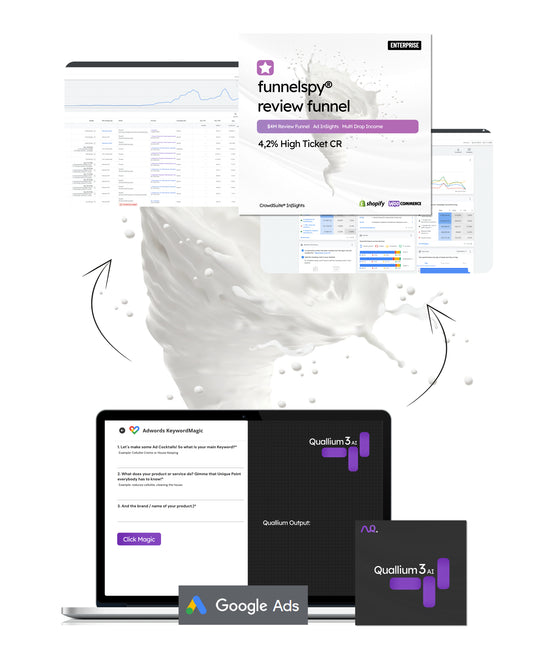 (Whether You Know it or Not…)
The Battle You're Fighting Right Now...
Success in business comes down to two things:
The right information
The ability to execute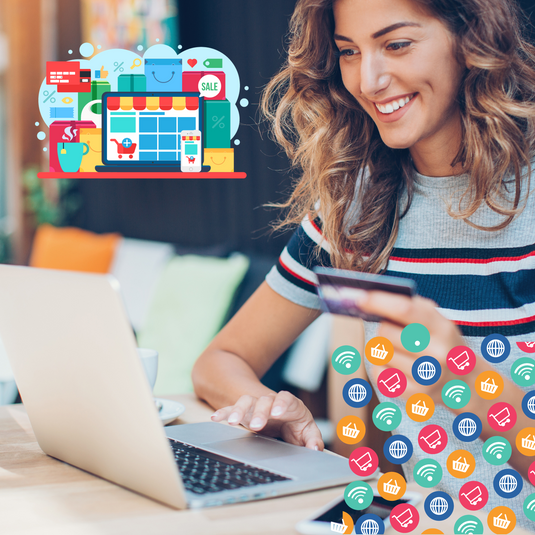 Without either one of those, you'll find yourself going nowhere fast. 
Being months ahead of the market (insight) means nothing if you don't have the tools, staff, or expertise necessary to build a funnel that can capitalize. Having 100 funnel builders at your beck and call will earn you exactly $0 if you don't know what products to target, who to present them to, and how to grab their attention and get them to convert. 
Quallium solves both of those problems at once by not only giving you the insights that helped us generate $6.7 million in sales but also tapping you into what the leaders of the industry are doing right now…
Here's the big problem with eCommerce. 
The top 1% are always pioneering, pushing the bleeding edge of marketing and technological innovation, and then sharing those insights with the rest of the marketplace. Usually through ultra-exclusive, high-ticket conventions, private consultations, and mentorships…
By the time those same insights manage to trickle their way down into your inbox or Social Media Feed, chances are that they're already dead or on their way out. And by the time you actually invest a few dozen hours learning and implementing these strategies?
The biggest players have already moved on to the next insight…
Which means that you're in a constant battle against dated strategies and your own ability to execute as quickly as possible. Our suite of tools solves both issues for you at once, spoon-feeding you lead industry insights while leveraging the power of AI to create email flows, entire Ad campaigns, Social Media Ads, and More, in a few seconds of work. 
Here's How Quallium Transforms Your Business Experience
More Work, More Impact, Less Time
Our AI tools do practically all of the work for you. Creating powerful funnel elements like emails, amazon listings, and more, in fractions of the time it would take even the most experienced writers or designers.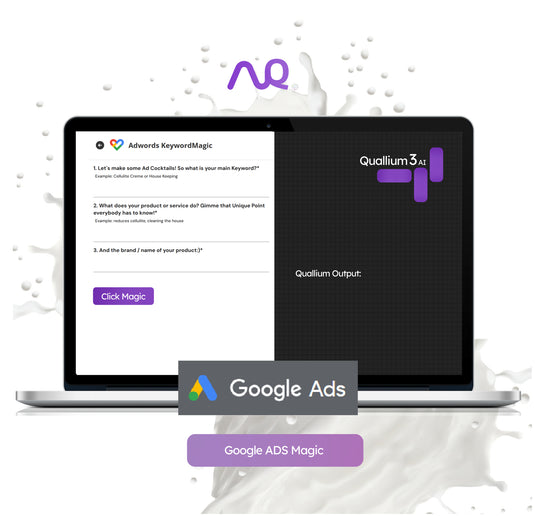 Entire Ads, Email, and Social Ad Campaigns in 3 Sentences or Less
That's not a typo. Working with our AI tools is as simple as entering 3 sentences describing your product. Our tools will do the rest! So sit back, relax, and watch your money-making machine put itself together.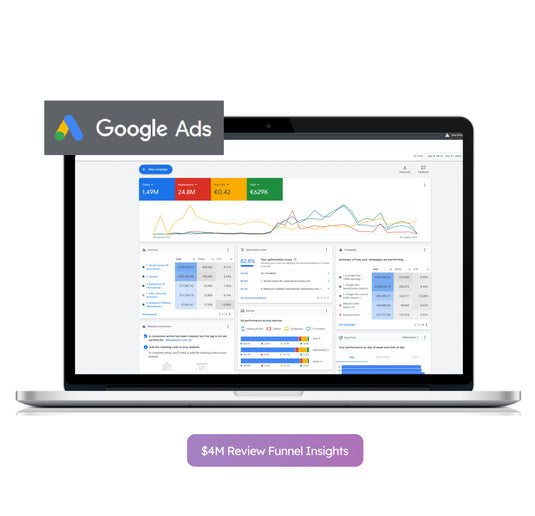 A Constantly Updated Stream of Insights From Industry Leaders
The industry is always moving ahead, and we're committed to being right there alongside it. We'll keep you updated on the most recent high-impact sales trends and strategies from the top performers in the space.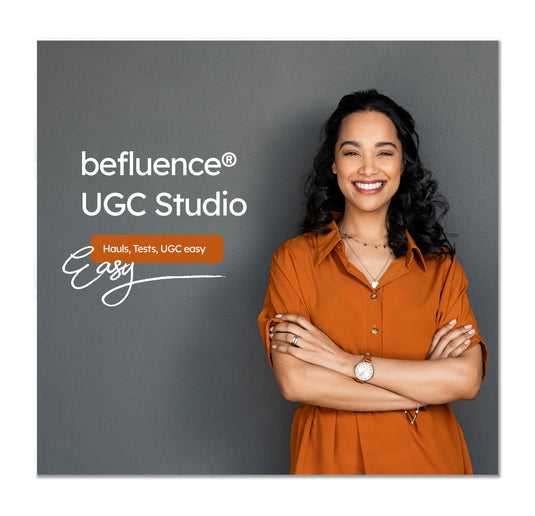 Direct Access to an Exclusive Network of Influencers for UGC and Reviews
There's no better way to boost credibility than by leveraging the power of genuine User Generated Content. We've nurtured a network of seasoned influencers just for that.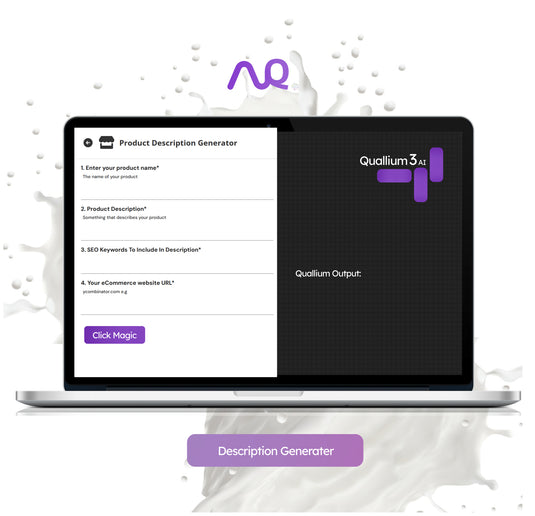 Maximize Conversions With Perfect Titles and Descriptions
Save yourself the stress of brainstorming names and descriptions for every product. Our AI tools will take care of that for you too.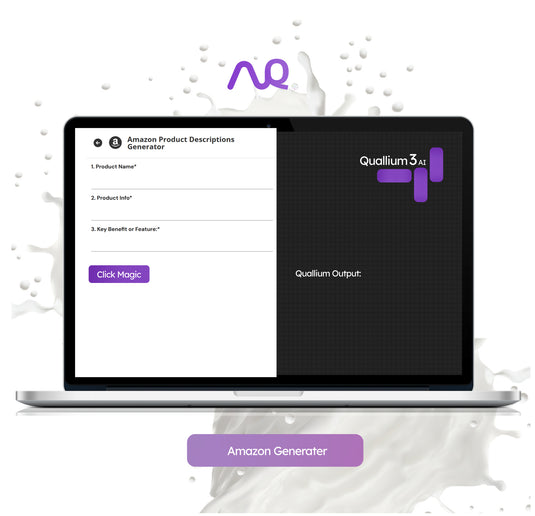 No Coding Experience Necessary
Our products are designed for pure beginners and experienced veterans alike and make the construction process incredibly easy and intuitive.
Try it Risk-FREE for 60 Days!
We stand by the impact that our products can have on your e-Commerce experience.So if you're unsatisfied with your purchase at all within the first 60 days, we'll refund your money no questions asked.
What our valuable customer are saying
Great delivery services
Nemo enim ipsam voluptatem quia voluptas sit aspernatur aut odit aut fugit consequuntur
Great delivery services
Nemo enim ipsam voluptatem quia voluptas sit aspernatur aut odit aut fugit consequuntur
Great delivery services
Nemo enim ipsam voluptatem quia voluptas sit aspernatur aut odit aut fugit consequuntur
More than the 30000+ Store owners trusting Quallium
Funnel Spy Sales Technology
Create entire email sales funnels using data leveraged from thousands of profitable businesses. We've implemented pre-defined deep learning into FunnelSpy. Meaning our software is already loaded with the latest in AI language processing technology and is ready to produce winning email sequences.

All that's needed from you is a 3-sentence description of your product. Then, you get to watch the magic happen.
Get Access Now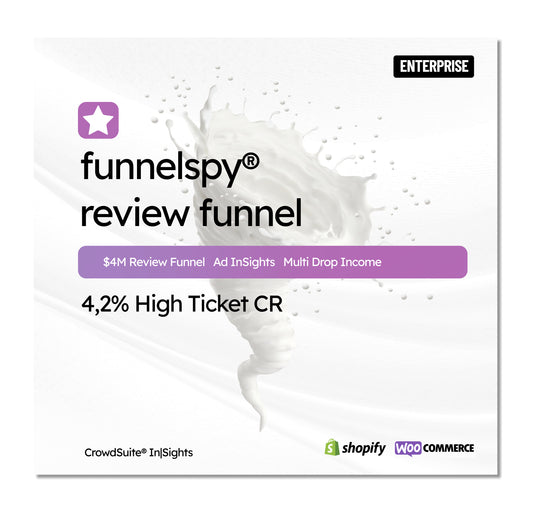 Unlock Industry Leading Insights with CrowdSuite Enterprise In|Sights
In the world of e-commerce, knowledge is power. Crowd Suite Enterprise In|Sights takes you deep into competitor funnels of all varieties, highlighting and harvesting the most potent insights from each.

Study the $4.5 million mega funnel, or snag ideas from your $265,000 competitor.

Either way, CrowdSuite arms you with the insights you need to elevate your business. Ensuring that every move you make is data-driven, informed, and strategic.
Get Access Now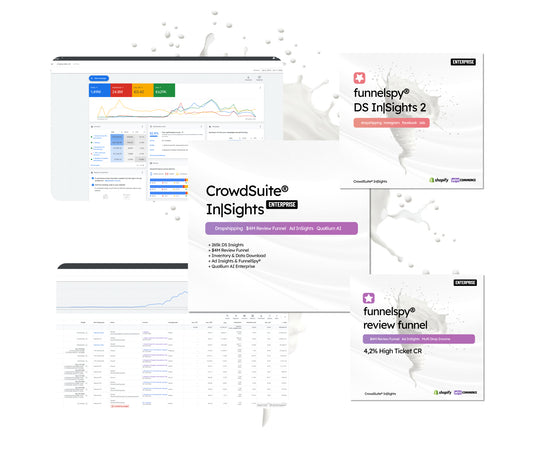 Put Together Complex Funnels
in Minutes With Chain Prompt Technology and Over 30 AI Tools
Step into the future of digital marketing with Quallium Markets' cutting-edge Chain Prompt AI technology.
Born from the evolution of ChatGPT and optimized through our unique API, our platform understands complex relationships, allowing you to build sophisticated sales systems with ease.
You'll be empowered to create comprehensive Adwords strategies, email campaigns, Social Ad campaigns and more in just three sentences.
The best part? You'll be done in 30-60 seconds. Getting you up and running faster than any of your competitors.
Get Access Now
"But I want to Save Money, Not Spend More onTools."
We get it.
Right now, every dollar counts, and you want to be sure of your investment. You can't afford to waste any money on tools that don't make an impact. Which is why we guarantee your satisfaction up to 60 days. Try Quallium out. Experience the Impact. And if you're not impressed, reclaim your entire investment.
"I'm Really Not a Techie… This May be Too Much for Me…"
Our entire suite of tools is incredibly intuitive, fast-acting, easy to use, and of course, powered by AI. Even if you're the least techie person on the planet, you'll have an easy time navigating any of our tools. If you can search YouTube or Google, type up a Word document, or enter info into a spreadsheet, then you can use our tools with ease.
"Dealing with Influencers for UGC Is Stressful, I'm Not Sure I'm Interested in More Work"
Normally, we'd be inclined to agree.
Dealing with influencers can be a hassle, however, our Produc influencer tool (included in our suite) makes it easy to go from raw product to
high-quality UGC. You'll get out-of-the-box collaboration templates that make getting your content done, an absolute breeze.